Rail-less racking for Trapezoidal metal roofs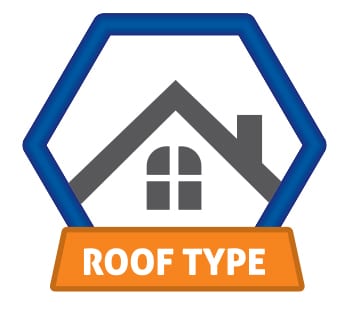 R-panel, trapezoidal metal
Fast-Installing Racking System for Attachment to Metal Ridge
RibFit is a rail-less mounting system that conforms to UL 2703 and is designed for use on metal roofs. The RibFit system consists of an aluminum slide that is directly attached to the ridge. Minimal components and integrated bonding pins reduce installation times compared to rail-based systems. RibFit is compatible with most trapezoidal/ R-panel metal roof panels with a ridge width of ¾" or greater and 26-gauge or thicker.
Utilizes self-piercing screws for a quick installation
Three levels of water protection
Click-on End and Mid Clamps
Conforms to UL 2703 & UL 441
Direct Attach to Metal Roofs
R-Panel & Trapezoidal Metal Roofs
The RibFit Slide attaches directly to the ridge using two self piercing screws that feature EPDM rubber gaskets. Up to four screws can be used for additional strength. The slide features an EPDM rubber strip at the base to seal the penetration from the sides.
Required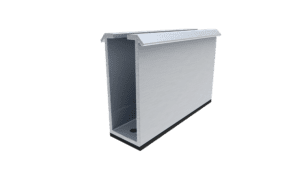 RibFit Slide
Features a water-tight EPDM rubber strip, and is directly attached to the ridge with (2) or (4) self-piercing screws. 
Self-Piercing Screw
Self-piercing metal deck screws feature pre-loaded EPDM rubber bonded sealing washer to prevent water intrusion.
Mid Clamp
The click-on Mid Clamp features integrated bonding pins and fits modules from 30-50 mm in width.
End Clamp
The click-on End Clamp fits modules from 30-50 mm in width and tighten down using a half inch socket.
Optional

Accessories
RockIt Clip
Attach and fully bond Module Level Power Electronics to the module frame with a single-bolt clip.
Module Jumper
The Module Jumper slides onto the module frames, bonding N-S (ClickFit) or E-W (RibFit). One Module Jumper per row or column is required.
INSTALLATION MANUAL - SHAKE & SLATE
INSTALLATION MANUAL - METAL SHINGLE
INSTALLATION MANUAL - COMP & TILE
LEAK TESTING

LOAD TESTING
Product Testing

State Certifications